26.5" Black Stainless and Rubber Convertible Necklace/Mask Chain with Gunmetal Barrel Magnet Clasp
$

45.00 Sold Out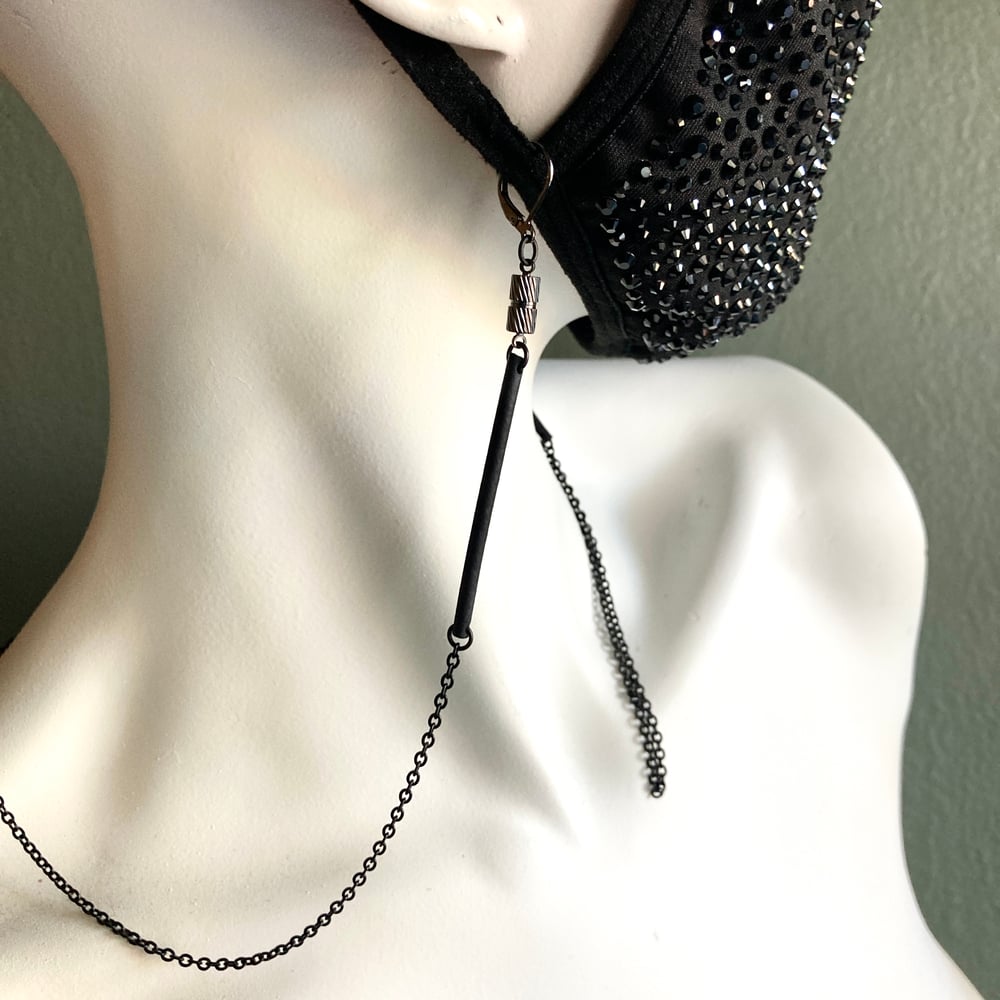 This lightweight, convertible necklace/mask chain is made from of soft, upcycled rubber tubing, black, stainless steel chain, and a strong, magnetic barrel clasp.
The necklace comes with a mask chain converter that attaches to the mask ear loops easily with gunmetal lever back. The clips are attached to a second barrel magnet that can convert your necklace to a mask chain when necessary. Magnet easily back together to become a necklace again. Wear the drill bit style, barrel magnet in front or back.
Perfect for days you know you will need a mask a certain times of the day, or if you would like to add a little interest to your mask wearing. Always have it as solely a necklace option.
• Upcycled Black Rubber Tubing
• Black Stainless Steel Chain
• Magnetic Barrel Clasp
• 26.5"/67.3cm Necklace Length
SCROLL DOWN FOR ADDITIONAL PHOTOS
♻︎
U.S. Orders - Free Shipping - USPS
International Orders: USPS, $15
Accepted: Visa, Mastercard, Amex, Discover, JCB, Diners Club, Paypal
♻︎
Share