En Route Necklace
$

55.00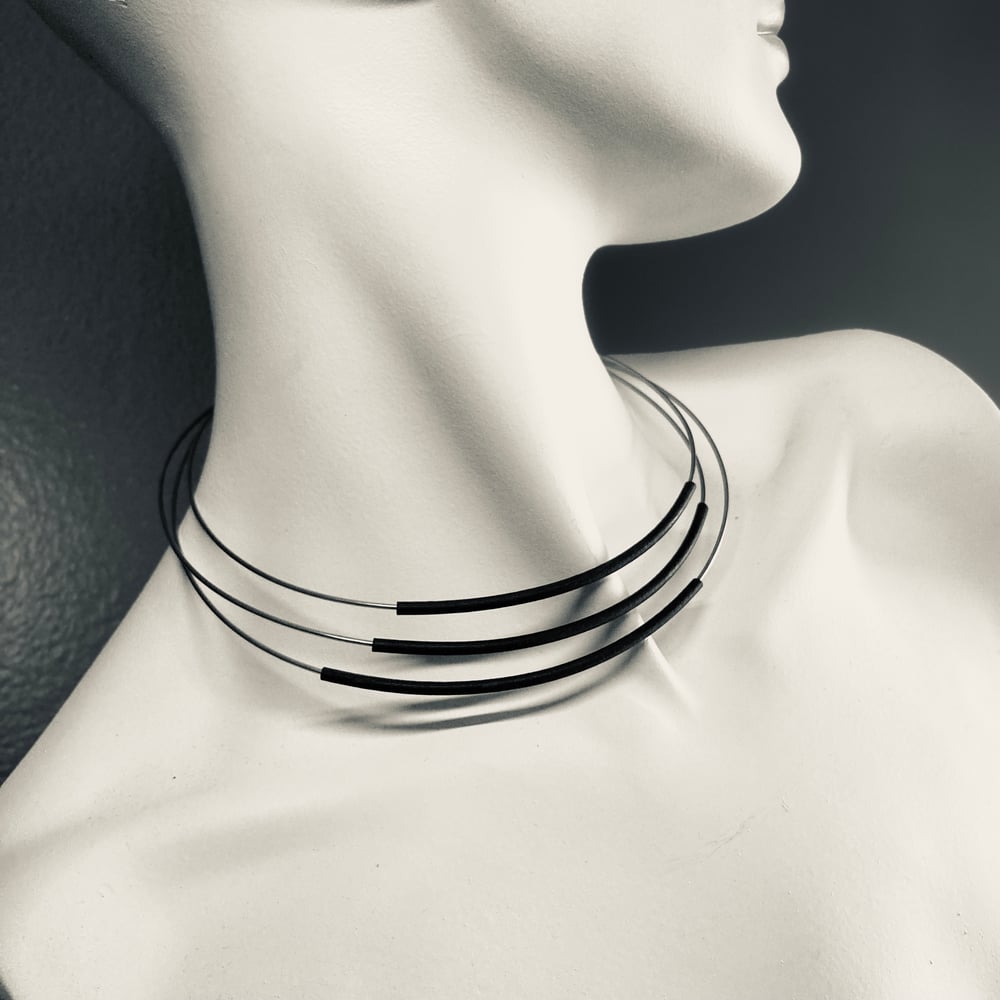 The streamlined version of the Elliptical Envy necklace from the Fire Collection. Simple. Lightweight. Stainless Steel and rubber tubing recovered from my favorite San Francisco recycling center.
U.S. Orders - Shipping Included - Fedex Ground
International Orders: USPS, $8 ($2 with another item)
Accepted: Visa, Mastercard, Amex, Discover, JCB, Diners Club, Paypal
♻︎
STREAMLINE
Surplus Stainless Steel Wire || Reclaimed Rubber
Life is chaotic and fast moving. This collection is designed to be lightweight, versatile and durable, with simple lines and classic styling. Made from strong and easy to care for surplus/end of spool stainless steel wire and salvaged rubber tubing. Beach? Night out? Staying in? Wear it anywhere.
Care Instructions:
Wash with a mild dish soap. Air dry, Periodically treat rubber with a light coat of fragrance-free oil, such as a cooking oil, or shea butter. This will keep the rubber supple and black.
♻︎
U.S. Orders - Free Shipping - Fedex Ground or USPS Priority Mail
International Orders: USPS, $15
Accepted: Visa, Mastercard, Amex, Discover, JCB, Diners Club, Paypal
♻︎
Share