Resist Cuff - Larger Wrist, Adjustable, Custom Colors
$

115.00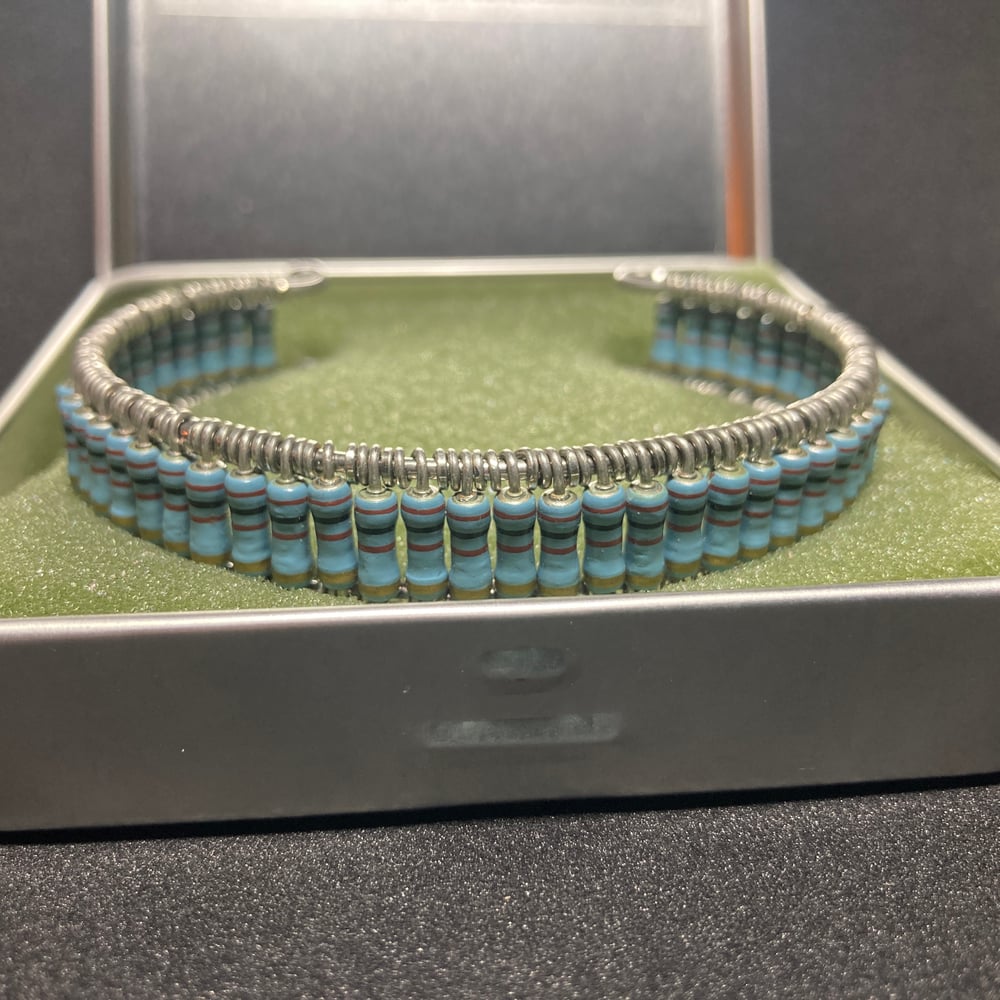 These are flexible enough for some adjusting, but rigid enough to keep their shape well. Add your wrist measurement in comments when ordering for custom sizing.
• Sizing 6"-8" adjustable. Enter approximate wrist size at check out for custom sizing.
• Can be sized for wrists smaller than 6"
• Packaged in steel gift tin
• Surplus resistors
• Stainless steel wire
I cannot RESIST the millions of color combinations in all these resistors, transistors and diodes. Also, anyone who knows how to count the stripes on them cannot resist telling me how many ohms a bracelet can resist. I don't know about that, but I am often counting them as they are wound one by one on to stainless steel wire, or snipped and looped to be attached together.
Care Instructions:
wash with a mild dish soap and blow dry. Shine up the wire by lightly using a Brillo pad or steel wool. Do not use anything abrasive on the resistors.
SCROLL DOWN FOR ADDITIONAL PHOTOS
♻︎
U.S. Orders: Free Shipping - Fedex Ground or USPS Priority Mail
International Orders: USPS, $15
Accepted: Visa, Mastercard, Amex, Discover, JCB, Diners Club, Paypal
♻︎
Share